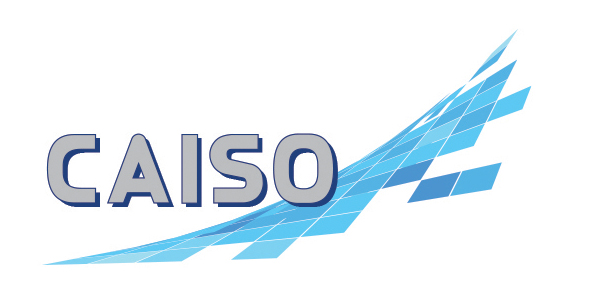 The CAISO committee was the first committee created by WPTF and has been going strong for over 10 years. The CAISO Committee participates in all market-related CAISO stakeholder initiatives. Recently, a sub-group of the committee was formed to track and advocate on Energy Imbalance Market (EIM) initiatives. Additionally, through the CAISO Committee, WPTF files comments and protests at the Federal Energy Regulatory Commission (FERC) and participates in FERC technical conferences and settlement meetings.
The WPTF CAISO Committee has earned its reputation as a credible, thoughtful, and active participant. The CAISO and FERC value the committee's input, in particular, because the breadth of WPTF membership results in committee proposals and comments that are balanced and robust.
Examples of where the CAISO Committee has been effective are numerous. Below are some recent highlights:
With the committee's relentless pursuit of market-based pricing, the CAISO agreed to compensate suppliers for serving the CAISO's flexible ramping constraint commitments and redispatches and to implement a Flexible Ramping Product.
The Committee led a "compromise" proposal to allow generators to provide market-based offers for minimum load and start-up costs beginning in 2019.
The CAISO initiated the Market Performance and Planning Forum to support in-depth discussions of issues that cross policy and market performance topics.
The CAISO Committee coordinates closely with WPTFs other committees. For example, it works with the Carbon and Clean Energy Committee to ensure that carbon market design results in workable CAISO energy markets. In addition, the CAISO Committee works with the @WCto roll out Energy Imbalance Markets, and with WPTFs activities at the California Public Utilities Commission regarding resource adequacy and utility procurement.
Contact Person
Carrie Bentley is the co-founder and CEO of Gridwell Consulting and has over a decade experience in the energy industry across the ISO/RTO markets. Ms. Bentley currently provides analysis and strategic support on "all things California ISO," including transmission, interconnection, capacity, storage assets, and the energy markets. Prior to becoming a consultant, Ms. Bentley most recently had been acting as a lead market design and regulatory policy developer at the CAISO, leading design and stakeholder initiatives in critical areas such as flexible ramping, resource adequacy, and renewable integration.
Prior to the CAISO, Ms. Bentley was a consultant for GDS Associates, an engineering and economics consulting firm where she specialized in power supply contracting, natural gas hedging, and energy market design for a large range of clients in ERCOT, PJM, MISO, and SPP.
Carrie Bentley| Principal
Gridwell Consulting
Office: 916-306-0754
Cell: 916-217-1571
Email: cbentley@gridwell.com