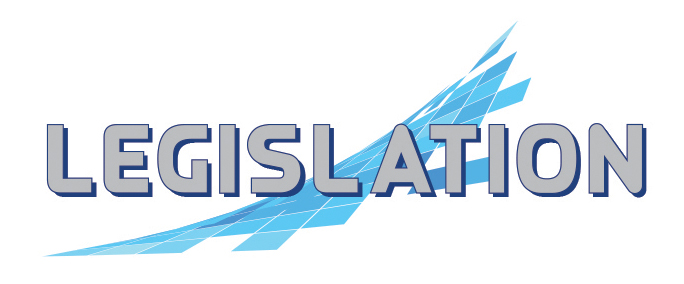 WPTFs Legislative & Government Affairs Committee (LGAC) tracks the development of energy policy as it takes form in the California Legislature. The LGAC's primary goal is to provide members with a view of the policymaking in the Legislature and facilitate opportunities for member companies to provide guidance, support or opposition to the Legislature as specific proposals are developing. The LGAC itself does not generally engage in lobbying.
In a typical year, the LGAC tracks over 90 legislative energy-related proposals. The original list is created by the LGAC coordinator and refined based on priorities of committee members. A comprehensive tracking report is generated weekly for committee members to see exactly how the bills are moving through the process. Notices are provided when amendments or new support or opposition materializes. On key measures, such as SB 100 (the latest change to the RPS) or SB 901 (legislation that securitized the IOUs over the 2017 fires), the committee also received reports as amendments to these measures evolved, allowing members to make timely decisions on positioning their support or opposition to the bills.
Contact Person
Jesus Arredondo has earned graduate degrees from the University of California, Davis, the University of Miami (FL), and the University of California, Los Angeles. Jesus also served 10 years in the United States Army and was honorably discharged in 1996.WPTF Legislative Committee consultant is Jesus Arredondo. Jesus is the principal and founder of Advantage Government Consulting LLC and has over 19 years of experience in media and government relations, including concentrated experience in energy policy. Prior to launching Advantage Consulting, Jesus worked as a senior advisor for two major public relations firms in the United States and Mexico. Jesus also served as a policy advisor to a major California transmission project, principal advisor on an education effort in California concerning natural gas and on a national education campaign concerning the Federal Energy Regulatory Commission's push for standard market design. Before launching Advantage Consulting, Jesus served five years as Director of Regulatory and Government Affairs for a fortune 500 independent power producer and two years at the California Power Exchange, where he served as Director of Corporate Communications.
Jesus Arredondo
Principal and Founder
Advantage Consulting, LLC
1121 L St., Suite 700
Sacramento, CA 95814
Phone: 916-498-3345
Mobile: 916-275-7493
jesus@ca-advantage.com
www.ca-advantage.com