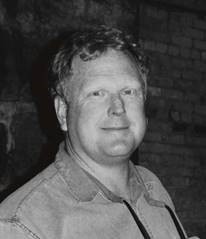 The Kent Wheatland Memorial Award was created in January 2001 following the unexpected death of Kent, an ardent advocate for competitive wholesale and retail power markets.

When Kent died, Gary Ackerman, then Executive Director of WPTF, wrote in the Burrito:

"Dynegy's Kent Wheatland suddenly passed away in his sleep two nights ago. The only hint that something was amiss was a common cold from which he was recovering. Kent was young, possibly in his early 40's, although I'm not sure. He was engaged to his fiancée, Anne. They were to wed next year. I have included in this edition messages of condolence from WPTF members that I hope will bring our grief to a virtual juncture. Something that I know Kent would have appreciated."

Indeed, one member wrote about Kent: "He was an unabashed advocate for competitive retail markets and market price signals to retail consumers. We could count on him to speak up and ask pointed questions when others might have remained silent. It was fun to listen to Kent because he got his points across with a sense of humor and a good bit of mischievousness."
Congratulations to Marshall Empey, retired from Utah Associated Municipal Power Systems (UAMPS), for being selected by the WPTF Board as the 2021 recipient of the Kent Wheatland Award.
The historic list of Kent Wheatland Award Winners
2001—Sue Mara
2002—Bob Anderson
2003—Dan Douglass
2004—Ed Cazalet
2005—Curtis Kebler
2006—Joe Desmond
2007—Ellen Wolfe
2008—Vito Stagliano
2009—Mary Lynch
2010—Brian Theaker
2011—Joe Paul
2012—Andrea Morrison
2013—Mark Smith
2014—Katie Kaplan
2015—Kolby Ketler
2016—Gary Ackerman
2019 - Matthew Barmack
2021 - Marshall Empey